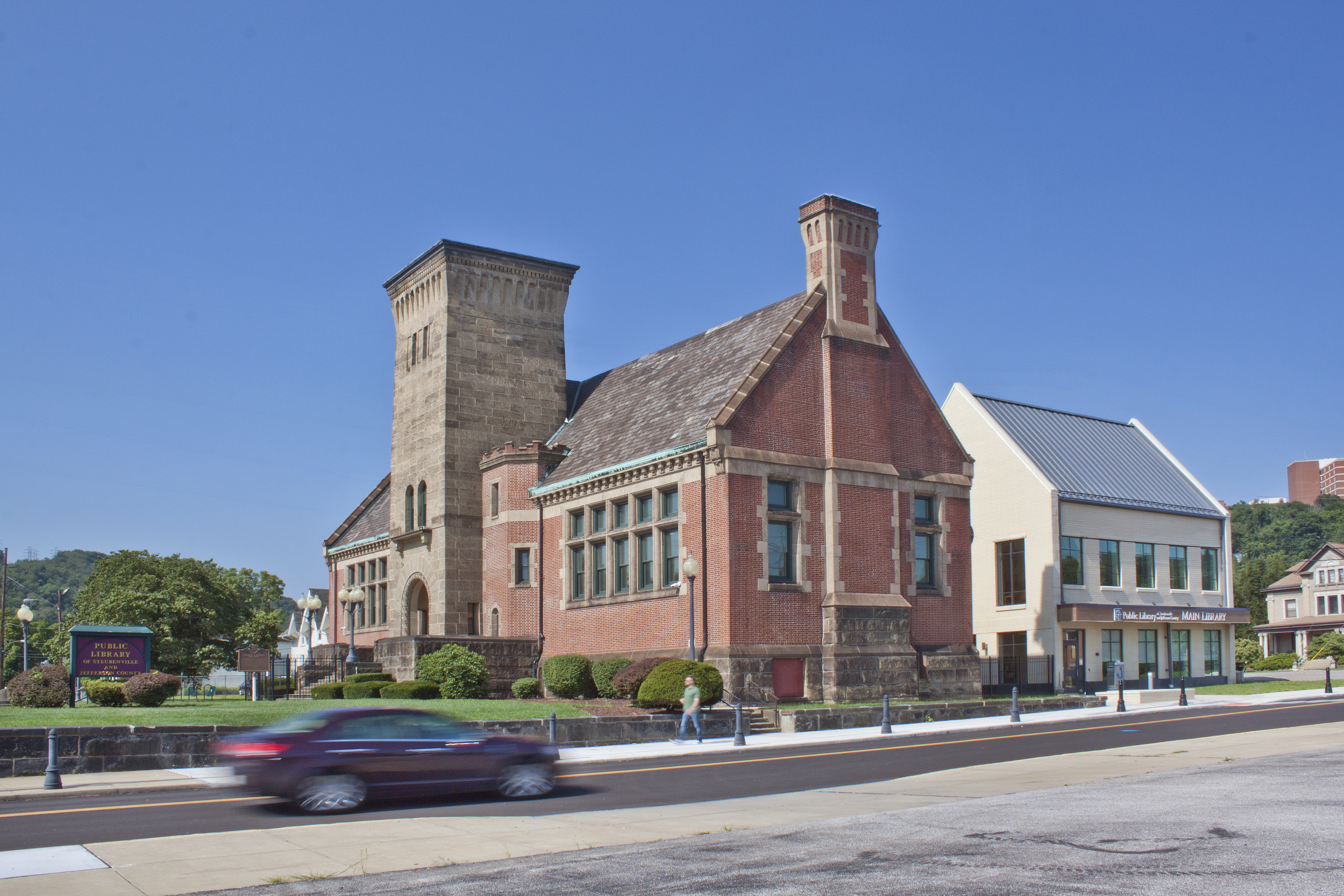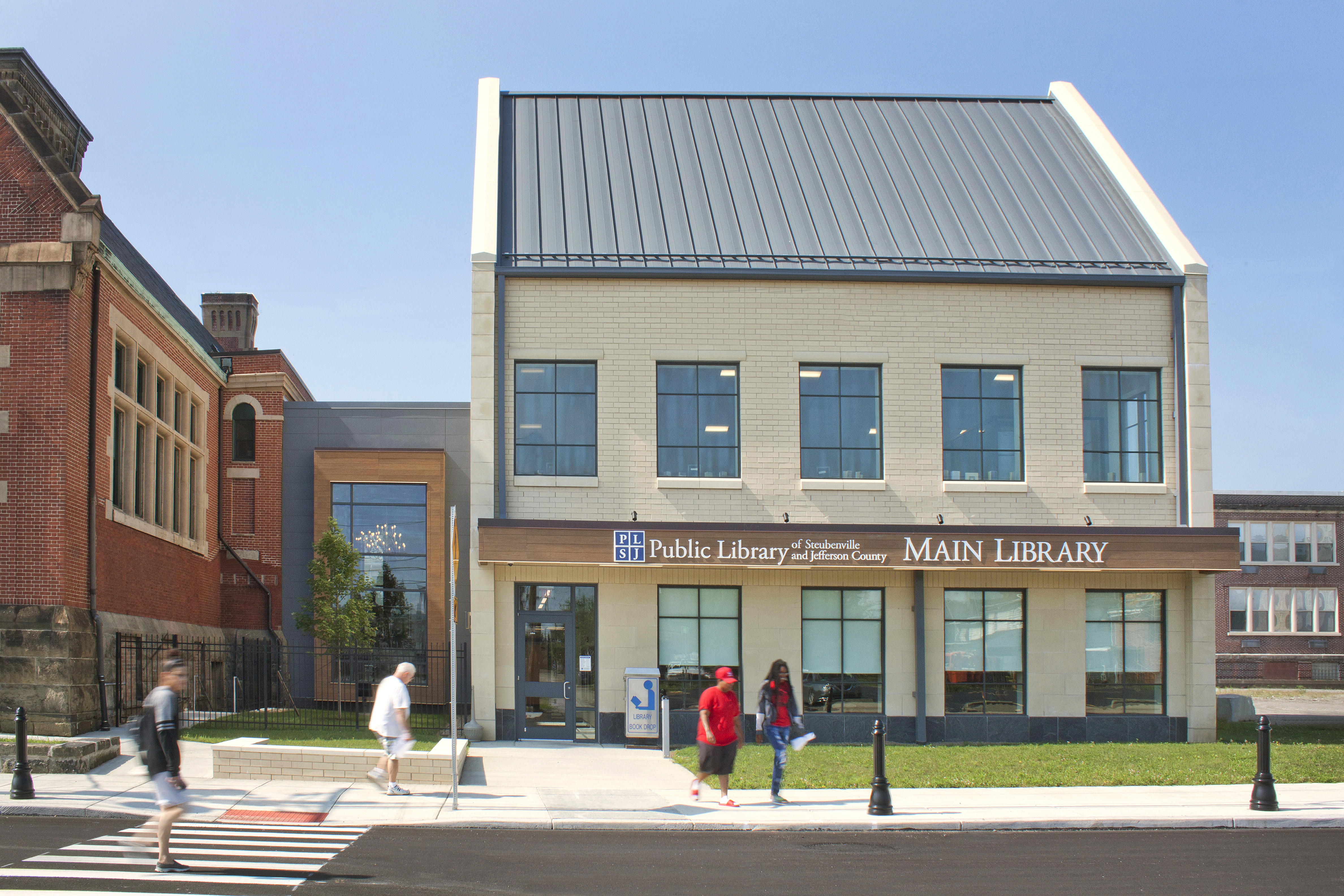 Public Library of Steubenville and Jefferson County
A renovation and expansion of one of the original Carnegie library buildings, the Public Library of Steubenville and Jefferson County, reinvigorated a vital community asset with new spaces, an accessible entrance, and modern technologies to support new library programs and activities. 
The addition to the 117-year-old landmark provides a new reading room, children's room, and a community classroom. 
Providing accessibility in a manner that respected the historic architecture was a critical goal for the expansion. A new, street-level entrance feeds into an open atrium that links the new spaces with the original building and provides circulation to all levels. The project exposed an original, historic façade that a primary design element for the atrium and is used by the library as a backdrop to display community and library relics. The project preserved the aesthetic integrity of the historic building and elements of the original building are referenced in the addition's materials and shape.
Andrew Carnegie's commitment to our tri-state communities is on display through the many library buildings that he funded. Preserving and enhancing the historic landmark buildings that were given to the people is one of the most honored tasks given to an architect.