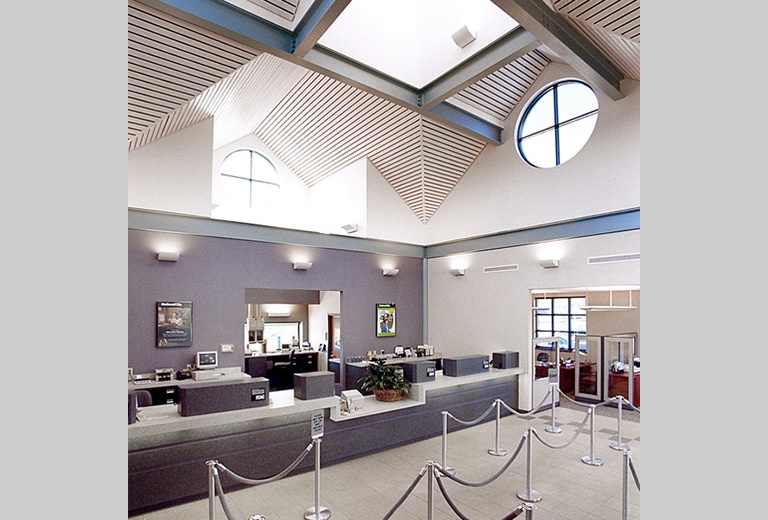 Bank Branch Offices (National City)
Design reinforces the brand for a retail banking business. Color, style, the selection of materials, and the shape of a building can immediately identify a bank to its present and prospective customers.
A tall, colorful roofline adds prominence to the bank branch offices that were initially designed for National City Bank and now serves PNC Bank customers. The design capitalizes on the highly visible location at the entrance to the Trinity Point retail development in Washington, PA. The bright corporate color was utilized to highlight the prominent roofline and to increase its visibility from a distance. Read More
The roof structure creates a grand interior space over the main customer area. A thoughtfully designed lighting scheme highlights the exposed structure in the ceiling and provides softened, indirect lighting for the main interiors. The design for the Trinity Point branch office evolved from a prototype office designed by VEBH for Bentleyville, PA.