← Waynesburg University Stewart Hall Renewal Advances Ahead of Schedule
WVU Healthcare Berkeley Medical Center NICU Video →
St. Clair Hospital Features Renovated Family Birth Center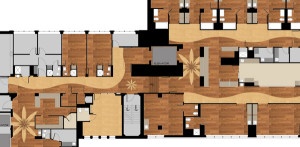 In their latest community newsletter, House Call, St. Clair Hospital features its newly renovated Family Birth Center.  The design for the renovation creates a family-friendly environment with colorful finishes and hotel-like amenities.  The Center is a warm, welcoming environment that masks the technology and efficient workflows necessary for the delivery of outstanding care.
← Waynesburg University Stewart Hall Renewal Advances Ahead of Schedule
WVU Healthcare Berkeley Medical Center NICU Video →
Comments are closed.