← Hampton Township School Improvements
Jefferson-Morgan Renovations →
Pine-Richland Stadium Track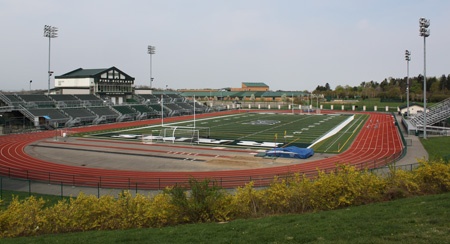 The replacement of the track surface at Pine-Richland Stadium will be completed next month and in time for start of the fall sports season.  In addition to the track surface replacement, the project is relocating and improving the field event facilities at one of the area's busiest high school stadiums.
VEBH Principal Daniel Engen worked closely with the Pine-Richland School District athletic department and coaches to design this summer's improvements.  He designed the original stadium which was constructed in 2001.
← Hampton Township School Improvements
Jefferson-Morgan Renovations →
Comments are closed.