← Freedom Area School District Dedicates New Elementary School
Freeport Area Considers Athletic Fields →
Freeport Area School District Stadium Contracts Awarded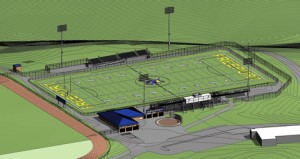 The Freeport Area School District Board of Directors awarded contracts for the construction of a new stadium on the High School campus.  The new stadium is scheduled to be complete for the start of the 2016 football season.
← Freedom Area School District Dedicates New Elementary School
Freeport Area Considers Athletic Fields →
Comments are closed.