← Older posts
The University of Pittsburgh has included an 80,000 square foot expansion of Posvar Hall in an update to its 10-year facilities capital plan. VEBH worked with the University to explore the conceptual possibilities for the new annex.
VEBH led the design team in completing the original Posvar Hall that was opened in 1978.
The Franklin Regional School District will move forward with the design of a consolidated elementary campus, the recommendation of a recently completed comprehensive facility study.  The campus will be designed to include the renovation of Sloan Elementary School for kindergarten through second grade students and a new upper elementary building for students in grades three through five.
The year-long study that was undertaken by VEBH formally identified more than 30 options to improve and maintain the educational buildings in the District.  The development of the elementary campus will free space on the District's main campus that is currently occupied by two elementary buildings for future high school and middle school improvements.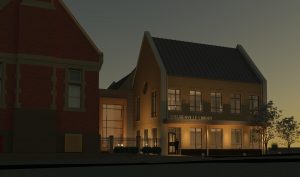 With the design being finalized, excitement is building for the improvements that result from the expansion of the historic Public Library of Steubenville and Jefferson County.
The addition and renovation project will create a new wing for additional library space, a community room, and the relocation of the children's library.  The addition will  have a new main entrance that offers accessibility for the new spaces as well as the existing, 115-year-old Carnegie library building.
VEBH Architects is the designing the modifications to the former Westinghouse High School building in Wilmerding for use as a performing arts charter school.  The Westinghouse Arts Academy Charter School will offer instruction in dance, theater, music, studio arts, digital arts, and literacy arts.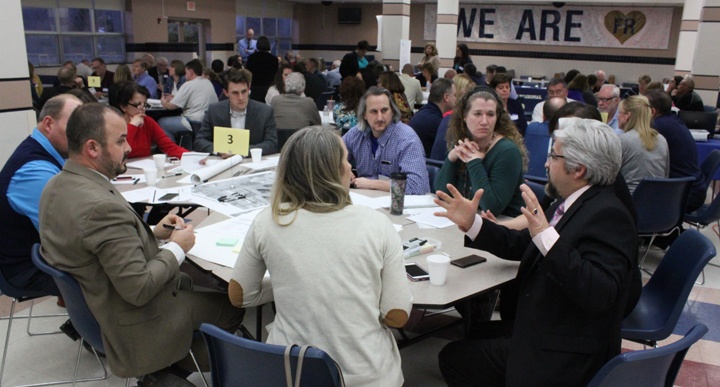 The Franklin Regional School District community was invited to a Town Hall Meeting to offer their thoughts and concerns for three options that have been developed for school facility improvements.  The options were identified as part of a district-wide study of facilities that was initiated last year.
Allegheny Valley Hospital is opening the first phases renovated spaces designed to improve patient services.  Several projects were designed including a new inpatient rehab unit, updates to oncology, orthopedics several nursing units.
The North Allegheny School District is undertaking an evaluation of its elementary school buildings.  The study will assess the need for improvements at each building.
A prioritized list of improvements for facilities in the Franklin Regional School District is being refined as the evaluation of each of the district's buildings continues.  District residents have been participating in the study and offering their insights through a series of town hall meetings.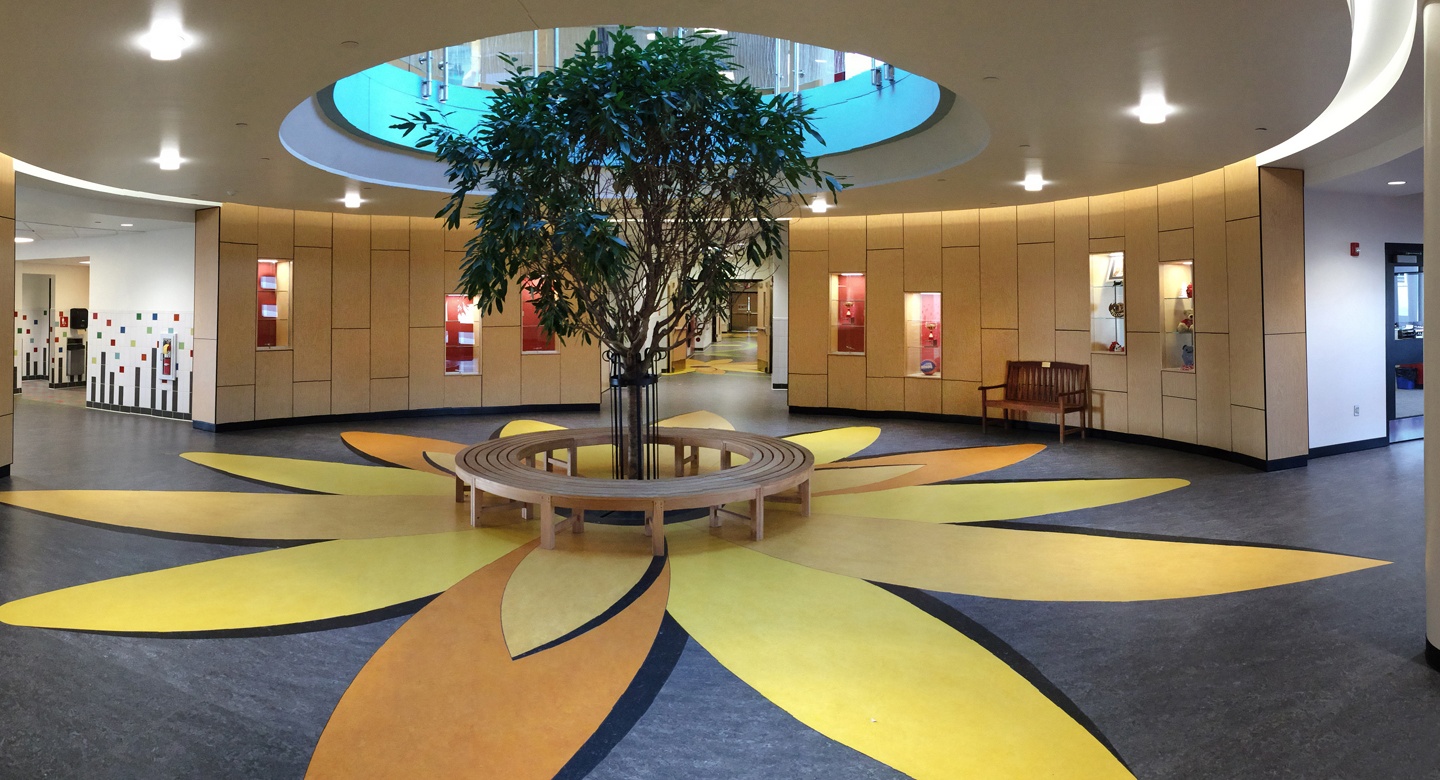 The Freedom Area School District communities rallied behind the design of their new elemenary school in the recent AIA Pittsburgh annual design awards.   The project which features a nature inspired theme finished second in the "People's Choice" voting.
The Frazier School District has hired VEBH Architects to identify options for upgrading the district's stadium facilities.
← Older posts