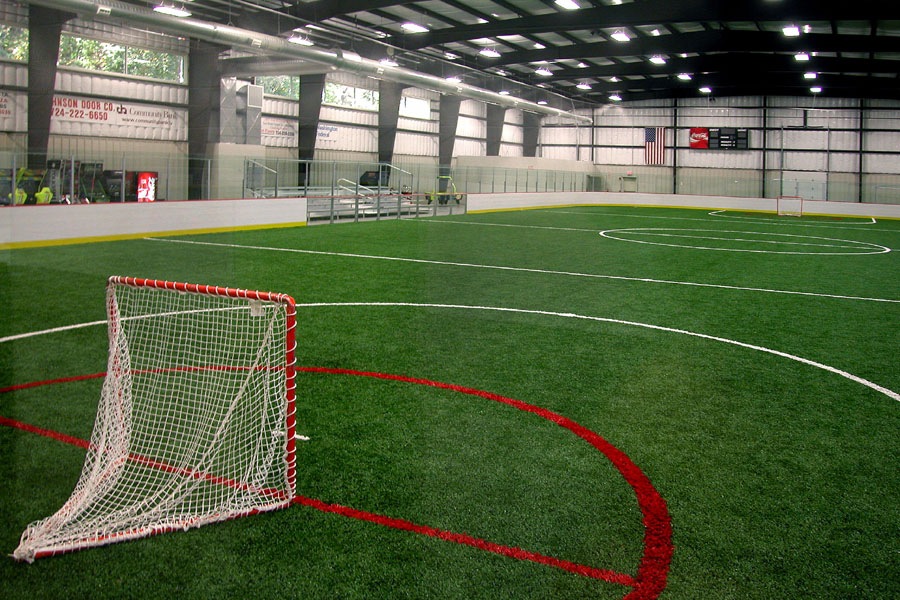 Community Recreation Center
Communities are built when people of all ages, particularly young people, have a place to gather and interact. In Western Pennsylvania, an indoor recreational facility creates a safe, comfortable place that can accommodate year-round activities.
The Vernon C. Neal Sportsplex is a joint effort of The Brownson House and the City of Washington, PA. It provides a large, versatile indoor recreation center for the Washington area communities and is located within Washington Park. Read More
The Sportsplex features a permanent 'rink' structure with a permanent synthetic turf for soccer, lacrosse, and other field play sports. Seasonally, a hard floor surface is installed for basketball, in-line skating, hockey and other recreational activities and team sports.