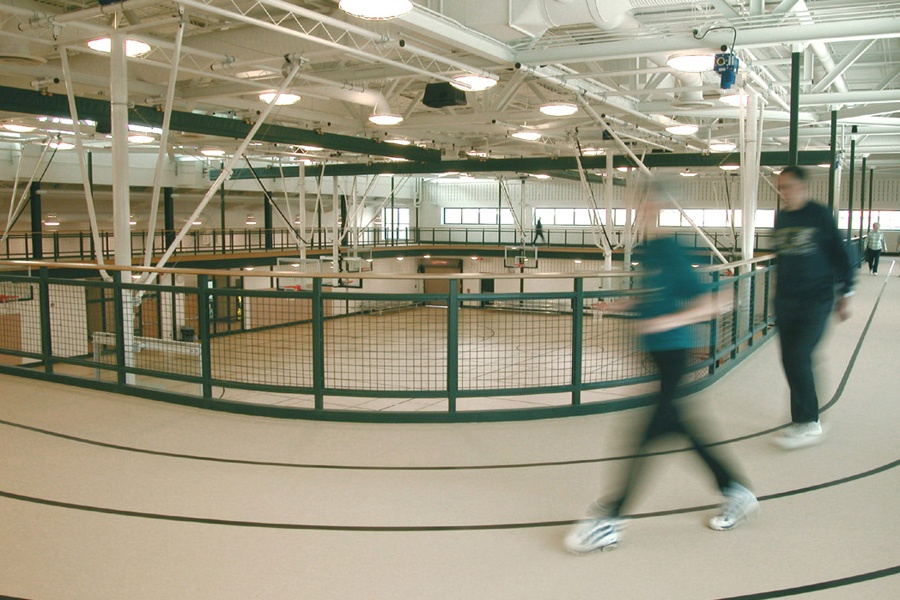 Community Center
A community center, perhaps more than any other municipal facility, brings people together and serves as a central community support station. Such centers provide a governmental, recreational and social forum for every member of a community, young and old.
The Hampton Township Community Center is a centerpiece of Hampton Community Park. The design strategically places the building at one of the highest points in the park, allowing it to be a visible jewel for the community. Read More
VEBH Architects worked with Larsen Architects, Pennoni Associates and a team of designers, engineers, and Township officials to plan and design this 50,000 sq. ft. multi-purpose facility as a hub for activities for township residents. The recreational components in the building include a double-gym, an indoor jogging track, a dance aerobics studio and fitness area. Multiple activity rooms, space for the community library and a great room for large gatherings are also included in the building. Separate lounge spaces for various activities were included for younger and senior residents. A child care area gives the Township's youngest members a place to play while parents enjoy other activities in the building.
An open interior connects most spaces in the building to a central hub and control desk. From the main entrance there is an obvious path into the building's central core space and to the desk that controls access to the building and monitors activity. The building's components are nicely organized around the soaring atrium.