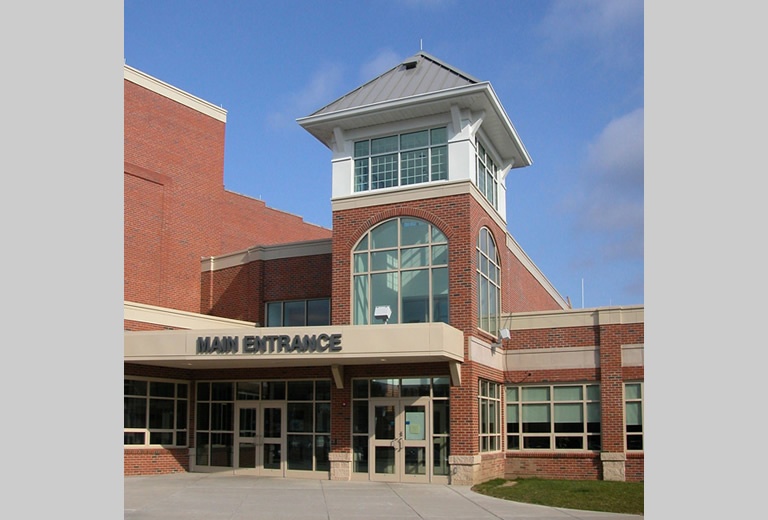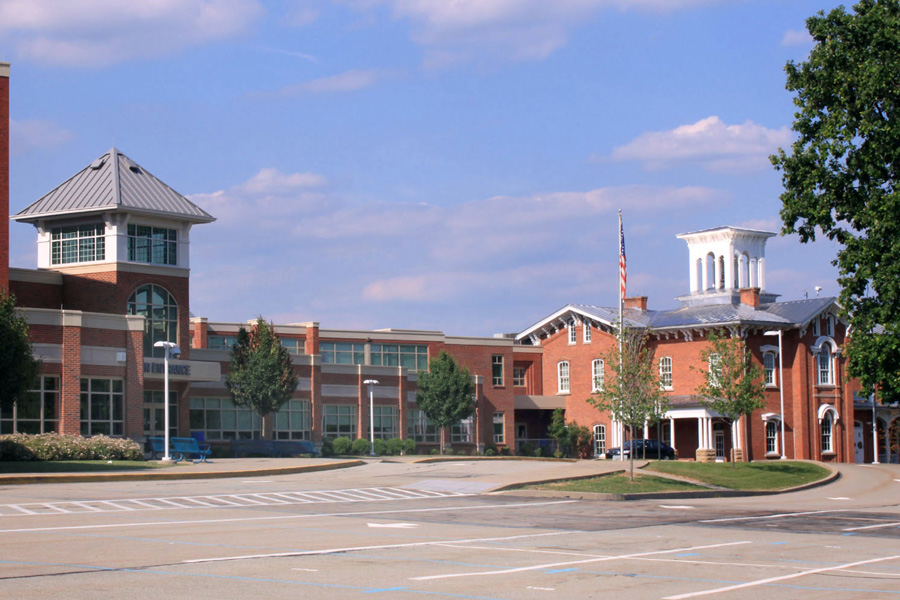 High School (Trinity HS)
Some school buildings stand as a focal point in a community, reflecting its history, values and traditions. These buildings are best when preserved and renewed.
Trinity High School is just such a building and place. Its well-used facility was transformed by VEBH to further reflect its history and include modern educational improvements. Read More
The expansion and renovation of Trinity High School allowed the Trinity Area School District to redefine their building and reorganize their classroom spaces to promote a better departmental teamwork effort for their educational program. The basis for the design was developed through a feasibility study that itemized the conditions of the existing High School building, and helped define the educational program and the District's goals.
A new, secure entrance and administrative office suite provided dramatic improvements to the building aesthetics and created new, safer pedestrian and vehicle circulation on the site. As the most prominent of three building additions, the entrance ties the school to historic Trinity Hall, a 150+ year old former military academy which is attached to the High School and serves as the District's administrative offices.
Two other building additions provide space for a new media center, art and music instruction, and a new auxiliary gymnasium and athletics entrance. Existing spaces within the High School were renovated and new windows, flooring, ceilings, and lighting renewed the classrooms, auditorium, gymnasium and cafeteria.