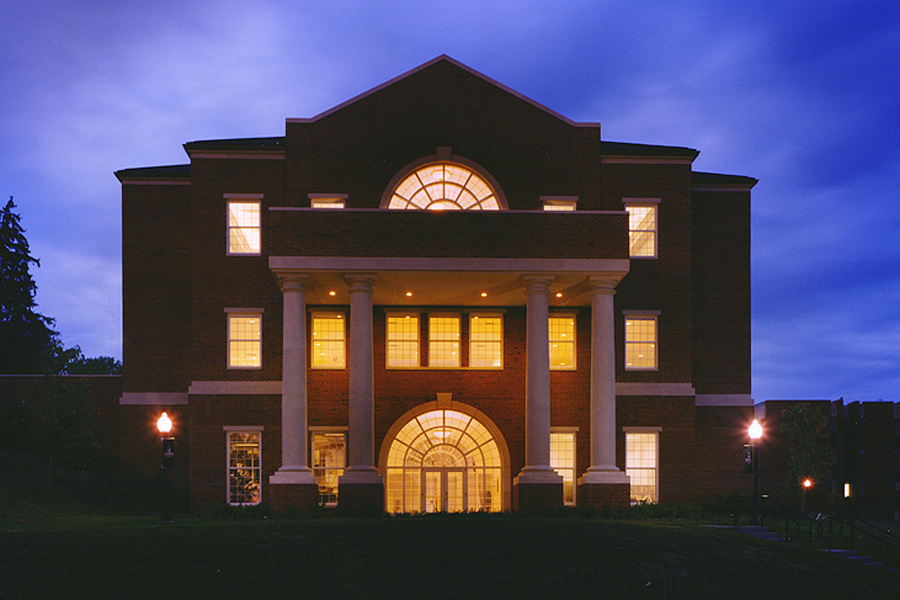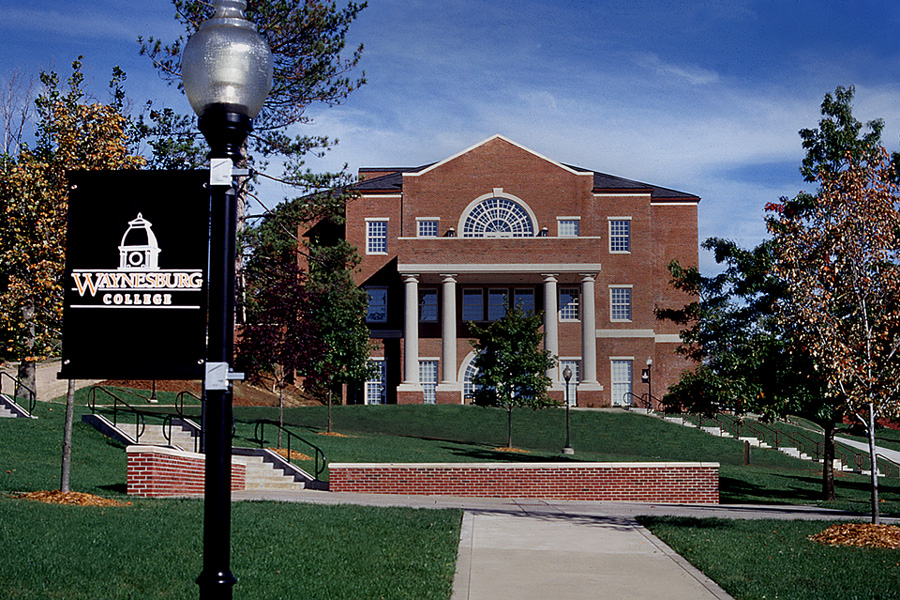 Student Center
A Student Center is not just a hub of a campus or the place where students can grab a bite to eat or relax. It is a showcase for an institution to display on a daily basis the services and amenities that it offers to students and campus visitors.
The Stover Campus Center was designed to take full advantage of its strategic site at the edge of its central commons of Waynesburg University. It was designed to promote circulation into and though the building as a means of navigating the campus and creating a central social hub. The planned path through the building allows the University to showcase a variety of student services. Read More
The Center consolidated many of the campus services into a single facility. It contains the bookstore, a retail foodcourt and dining room, recreation room, mailroom, student activities office and a conference and reception area.
The building entrances also enhance the ADA circulation on campus, allowing students to enter the building on one level, utilize the elevator, and exit on a higher or lower level at the opposite end of the building.
The Center's design utilized durable flooring finishes in the 'public areas'. A porcelain tile defines the primary circulation path within and through the building. The University logo was cut into the tile at the second floor landing, a point in the building where multiple circulation paths intersect. The upper level of Stover includes a conference center that overlooks the commons, and Waynesburg University's traditional architecture and historic buildings.