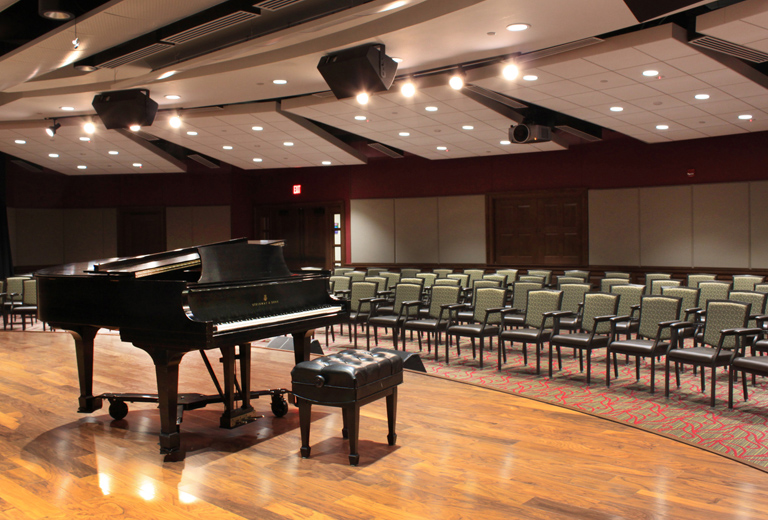 Thoughtful campus architecture serves as a bridge between the rich traditions and heritage of an institution's past to the modern technologies and praxes of higher learning today.
The design for Wheeling Jesuit University's Conservatory of Music creates an elegant and versatile venue for a variety of campus performances, including intimate concerts, lectures, and dramatic presentations while paying a tribute to an institution with strong ties to the University. Read More
The 110+ seat facility provides a new home of the University's growing choral and music program.
The lobby and corridor that lead to the recital hall are designed as galleries to display artifacts from the former Mount de Chantal Academy, an institution that had strong ties to the University.  The landmark structure stood on property adjacent to the Wheeling Jesuit campus.  The Academy's original front doors, beveled glass panels, historical markers, and an 800-pound bell were incorporated into the Conservatory design, along with two ornate chandeliers.
The Conservatory provides classroom and private practice space, offices, storage and production support facilities.